>> Aug 31, 2011
Here are 7 things I want this wednesday:

1. A Breville Pie Maker - it looks amazing! I know Alton Brown would be yelling at me for the unitasker but ooh how much fun this would be. You could make mini-pot pies and everyone could add what they wanted to them. And those look yummy golden brown!

2. For Zach who declared he wasn't eating hot lunch this year...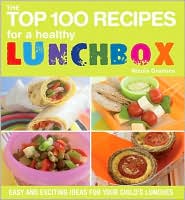 3. This kit which is sold out but it's so pretty...
4. Professor Layton has a new game! Not available until 10/17/11 but I still want it
5. I've been wanting one for awhile and now thinking on it, I'd like a butterfly tattoo. My mom had one and I just think it'd be kinda cool. I do not want all these butterflies but just one about where the bottom one is.
6. A trip to Legoland California... I know I'm dreaming big here..
7. I'm just tired of being one...